Whole School Progression Overviews Whole School- Long Term Plan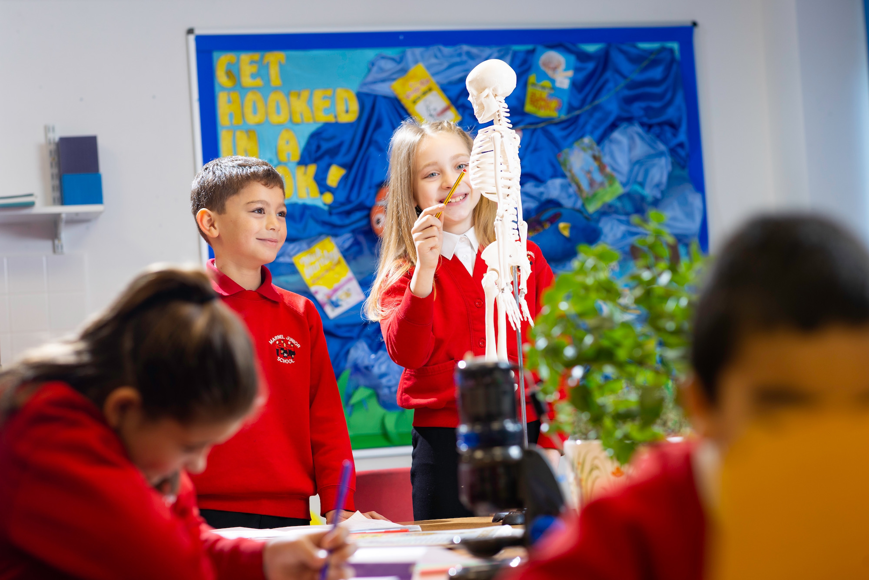 Intention
The intention of the Science curriculum at Marnel Junior School is that pupils learn to recognise the importance of Science in everyday life. As one of the core subjects taught in primary schools, we ensure the teaching and learning of Science the prominence it requires. The intent is to ensure children have frequent access to first-hand experience to inspire, guide and motivate pupils to achieve their best, have an enquiring mind and develop their scientific knowledge of the world around them. Children will become confident and proficient in a variety of skills such as asking questions, gathering and recording data and drawing conclusions. It is part of our curriculum mission that children become active agents of their own learning. Our problem solving approach to scientific enquiry is just one example of this. Led by a rich, open question, that fosters curiosity and new learning.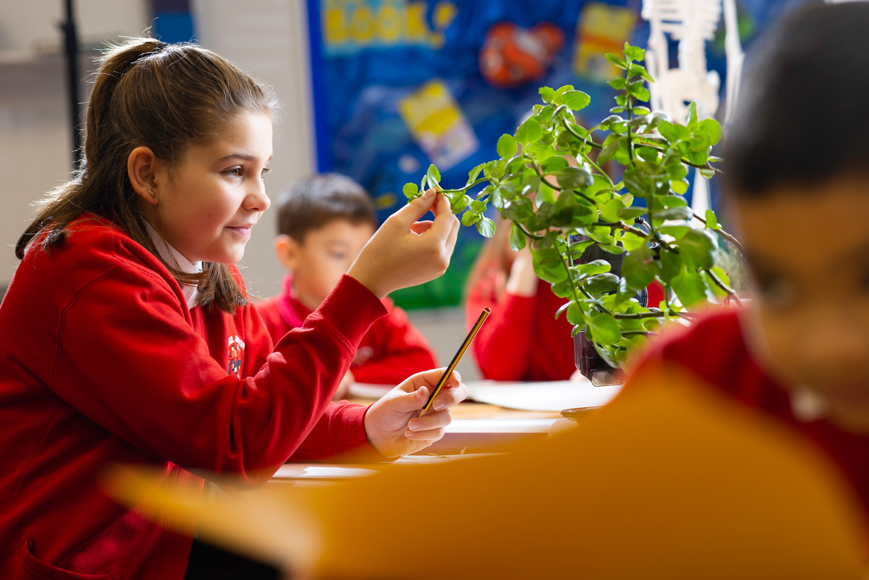 Implementation
At Marnel Junior School, we follow the National Curriculum, in line with legal requirements and our policy, Science lessons learn for 1 hour weekly. Units taught have a clear progression of skills and knowledge taught and the sequence used for investigation taught promote their progression. Our children use the triangular method to plan their scientific lines of enquiry. The triangular diagram features three variables central to scientific enquiry: same, change and measure. What stays the same? What will change? What will we measure? Led by an overarching investigation question, following the teaching of skills, our children are encouraged to draw their own lines of enquiry – recorded as a focused question within the triangle. Other recording systems include concept cartoons, sketch graphs, diagrams, annotated doodles, observation notes and reasoning questions.
Impact
Science at Marnel helps foster the awe and wonder of the natural phenomena of the world around us. Teachers and pupils love and are excited by the skills and knowledge of the curriculum. Teachers have high expectations and good quality evidence can be presented through the triangular method and photo sheets of experiments. All children use scientific vocabulary accurately and confidently and are able to apply their understanding to a context at their level. Pupil voice is used to further develop the Science curriculum, through questioning of pupils views and attitudes to Science to support the children's enjoyment of science and to motivate learners.