Whole School Progression OverviewWhole School - Long Term Plan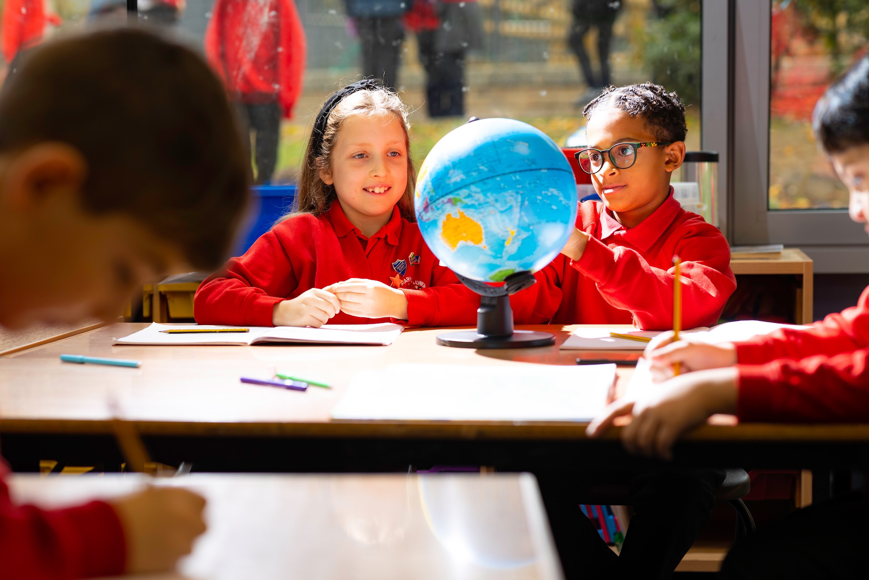 Intent
At Marnel Junior School the intent for Geography is that the children will develop a contextual knowledge of the location of significant places. Throughout each child's Marnel experience they will explore a range of places with different climatic zones and showcasing different physical and human characteristics. Geography is a skill based subject and the children will build on these skills as they move up the school. The children will interpret a range of sources including: maps, aerial photographs, globes and diagram. Geography also has a focus on fieldwork, this will allow the children to collect, analyse and communicate a range of data gathered to deepen their geographical understanding. The children will be able to communicate geographical information in a variety of ways including: map reading, numerical skills, writing at length and verbally.
At Marnel Junior School, we teach to the DfE, 2014 National Curriculum expectations, but also aim to inspire pupils to develop a passion for geography by ensuring exploring, enquiring, explaining and empowering underpins geography teaching in order to enable children to achieve academic and personal success.
'A high-quality geography education should inspire in pupils a curiosity and fascination about the world and its people that will remain with them for the rest of their lives. Teaching should equip pupils with knowledge about diverse places, people, resources and natural and human environments, together with a deep understanding of Earth's key physical and human processes. As pupils progress, their growing knowledge about the world should help them to deepen their understanding of the interaction between physical and human processes, and of the formation and use of landscapes and environments. Geographical knowledge, understanding and skills provide the framework and approaches that explain how Earth's features at different scales are shaped, interconnected and change over time' (DfE, 2013, p. 184).
We seek to inspire in pupils a curiosity and fascination about the world and its people which will remain with them for the rest of their lives; to promote the pupils' interest and understanding of diverse places, people, resources and natural and human environments, together with a deep understanding of the Earth's key physical and human processes.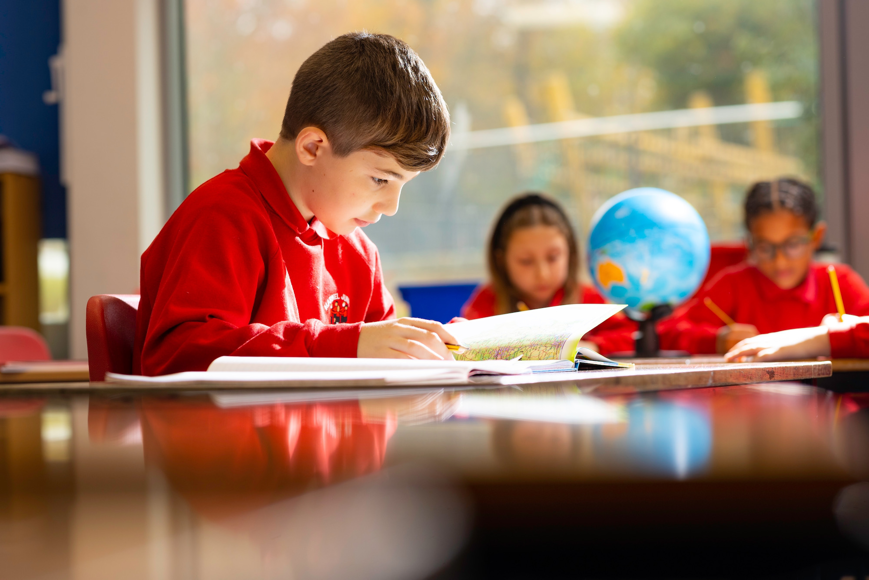 Implementation
At Marnel Junior School we are dedicated to the teaching and delivery of a high quality geography curriculum. To ensure high standards of teaching and learning in geography, we implement a curriculum that is progressive throughout the whole school, taking into account prior knowledge from Key Stage One and to form the foundation for Key Stage Three.
Geography lessons are taught in units with one unit being taught every term. All foundation subjects are taught discretely to enable coverage is clear. During geography units, we develop pupils' thinking through geographical information, themes and 'key concepts fosters their understanding of the world, from their own to the global context. This empowers them as geographical thinkers.
Teachers plan lessons for their class using the National Curriculum, Hampshire county councils recommended programme of study and the our own progression of knowledge, understanding and skills document as a base for planning; enhancing pupils engagement within lessons, providing wider learning opportunities and opportunities for greater depth and deeper learning. Each lesson is also differentiated in layers to allow all children to access the lessons and be challenged where appropriate. More able pupils are challenged to think more deeply about the concepts and apply them to unfamiliar contexts. This supports pupils to develop their critical thinking skills, with pupils of all abilities
Also, our learning values are embedded within the geography curriculum that we provide. In our lessons we aim to inspire children's curiosity about Geography. It, requires collaboration, independence, critical thinking, creativity as well and reflection in lessons to ensure the best Geographical skills and knowledge to be embedded. Pupils develop geographical enquiry by gathering evidence throughout a unit to solve real and relevant problems within a variety of contexts.
The Geography progression document ensures the curriculum is covered and the skills and knowledge taught are progressive from year group to year group. Teachers are encouraged to make relevant use the school grounds and the local area for fieldwork, to enable pupils to base learning on first hand experiences to enhance teaching and learning in Geography. The school's high-quality geography curriculum is supported through the availability of a wide range of quality resources.
Impact
Formative assessment in geography takes place during each lesson. Oral feedback is provided to pupils as well as written feedback, related to the learning intentions and success criteria. Misconceptions are addressed and staff use the next lesson to ensure that pupils have the opportunity to work through their misconceptions and continue to apply the skills learnt.
Pupil's ability to recognise, compare, describe, explain and evaluate in the key geographical areas underpin the assessment judgements made our school.
Planning is informed by assessment in order to enable all pupils to progress. Pupils' understanding of geographical vocabulary is assessed before and after units are taught. This vocabulary is built upon throughout each year group to enable children to build up a bank of geographical language.
Teachers make a summative assessment at the end of each term. The data gathered is used to inform planning and next steps.
The teaching of geography is also monitored regularly, at least termly, through the data, book and planning monitoring and learning walks. This information is used to identify strengths and areas for development of the subject, driving the subject forward.