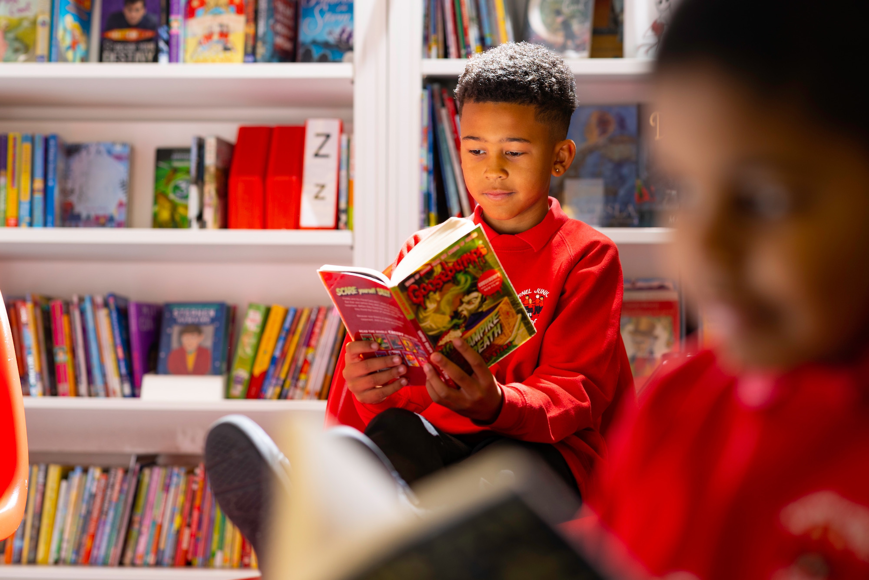 Intent
We believe that every child has the right to learn to read and our aim is above all to develop a love of reading. We aim to inspire children to become lifelong readers and therefore lifelong learners and we believe reading is key for academic success. We promote enjoyment through the creative use of high quality texts and a range of engaging activities. Reading lies at the heart of the curriculum at Marnel Junior School. Teachers aim to be excellent reading role models in the way that they discuss and promote books as well as modelling reading for pleasure. They make careful selections both in the texts that they choose to use in the teaching of English and in those that they read aloud to pupils.
"The more that you read, the more things you will know. The more you learn, the more places you'll go."— Dr. Seuss
Implementation
The Reading Workshop
Children take part in daily Reading Workshop lessons, where they are exposed to a range of different texts and can demonstrate their understanding and thinking behind these. All pupils have opportunities to access differentiated texts and are taught explicit reading skills throughout shared reading and independent reading opportunities.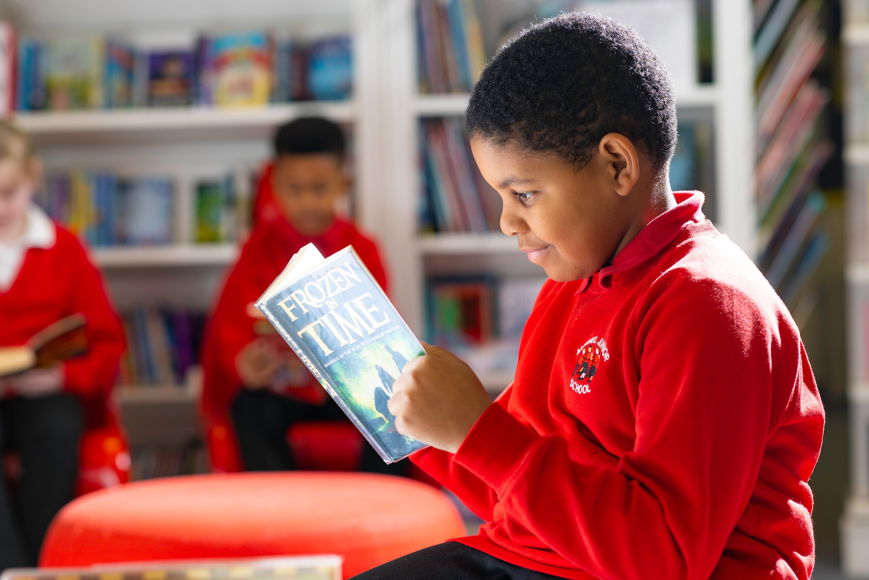 The Library
We have two excellent libraries and a wide range of reading books in every classroom. All children from choose a reading book to take home and this reading book is changed frequently.
Children are encouraged and – where necessary – supported, to become independent in their book choices and use of the school library. We have an excellent Librarian who ensures that each child is adequately supported and challenged at their appropriate level when choosing their own book from the library. All the children have access to a wide range of genres and themes of books exposing them to various authors and writing styles reflecting our drive to broaden their horizons, experiences and aspirations.
Reading to the Class
It is important to our staff that children are read to and priorities a daily timeslot where children can enjoy being read to. This not only allows them to encounter more demanding texts in a safe environment but also aids their vocabulary growth. Each classroom has a selection of books which are directly linked to the class topic. This offers opportunities for pupils to apply their reading skills across the curriculum.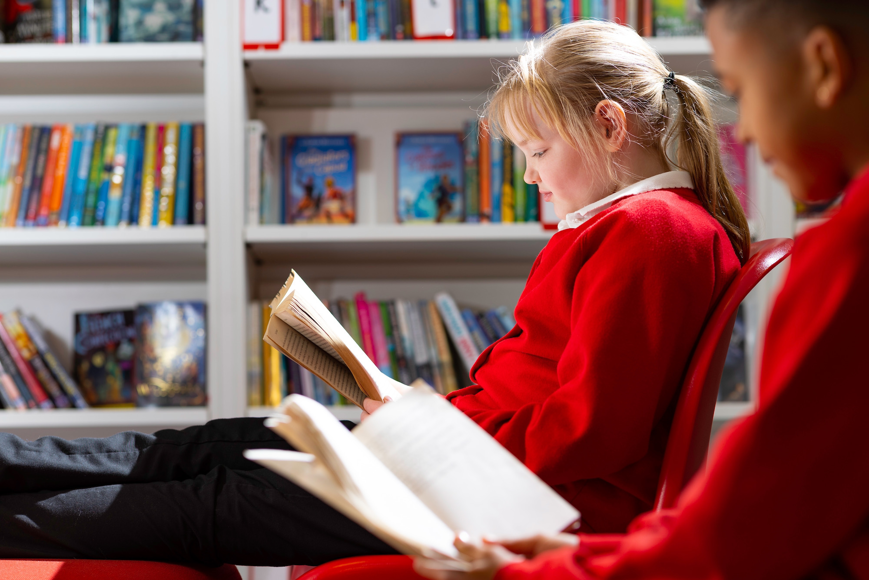 Interventions
Children in key Stage 2 who are not yet 'free readers', are given daily phonics and reading intervention sessions using the government "Letters and Sounds" document, as well as other interventions such as Rapid Reading, Language Link and Precision teaching. The aim of these interventions is to help the children make accelerated progress, remove barriers to learning and close gaps in learning. We strive for every pupil to leave us with the necessary skills to access the reading and vocabulary demands of the secondary curriculum and for them to be successful communicators throughout their lives. We believe that no child should be left behind or become a disenchanted reader so targeted interventions.
Phonics
In the early stages of reading, children's phonic knowledge is systemically developed in a fun, multi-sensory approach through discrete daily phonics sessions that follow the "Letters and Sounds" programme. By the end of KS1, children will have been taught to decode the written word whilst building an understanding of comprehension alongside this, including in dedicated guided reading sessions. Older children who need additional support with their phonic knowledge and understanding are taught using various intervention programmes. They have access to a wide range of books as we believe children become excellent, motivated readers through being exposed to a rich range of authors and illustrators. Books are banded by their level of difficulty and children choose from an appropriate selection so they are always matched to a phonetically decodable book at their current level of reading development.
Impact
By the time children leave Marnel Junior School, they are competent readers who can recommend books to their peers, have a thirst for reading a range of genres including poetry, and participate in discussions about books, including evaluating an author's use of language and the impact this can have on the reader. They can also read books to enhance their knowledge and understanding of all subjects on the curriculum, and communicate their research to a wider audience.