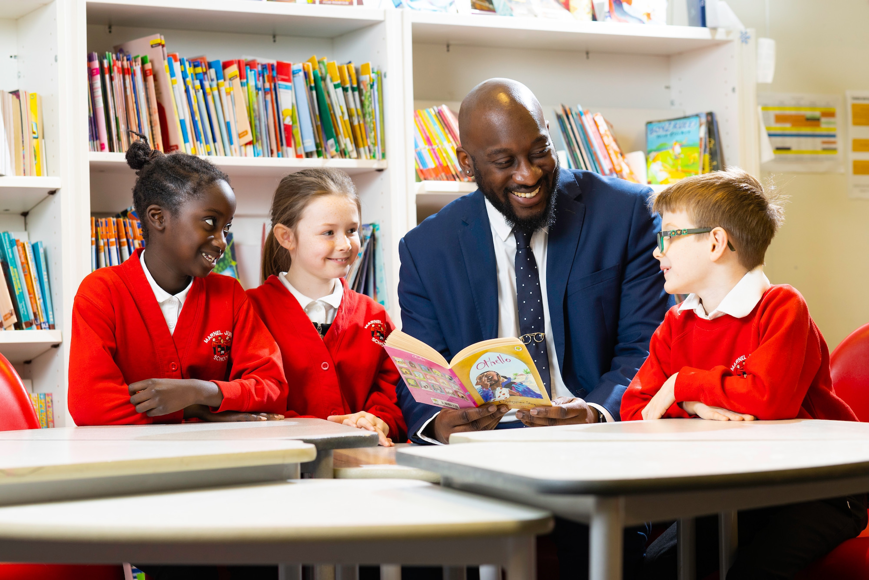 British Values
As a school, we value and celebrate the diverse heritages of everybody at Marnel Junior School. Alongside this, we value and celebrate being part of Britain. British values are an integral part of our enriched curriculum moral ethos.
In general terms, this means that we celebrate traditions, such as customs, festivals and commemorations in the course of the year; for example, Harvest festival during the autumn term, Remembrance Sunday, Christmas and Easter.
The fundamental British Values which must be promoted in schools and the ways in which pupils at Marnel Junior School are taught them and are encouraged to show them are form part of our enriched curriculum.
The fundamental British values are:
Democracy
Influencing the way the school runs through the school council and by talking to staff.
Influencing lessons by contributing to discussion.
Rule of law
Understanding that school rules are used to mirror society's laws and must be respected.
Recognising that there are consequences for actions.
Individual liberty
Encouraged to think as they see fit.
Understanding they have freedom to make choices that affect but are taught they are accountable for all their actions.
Mutual respect
Recognising that everyone is entitled to their opinion as long as it does not promote extremism.
Knowing that everyone is entitled to a voice within the classroom.
Listening to others as they would like to be listened to.
Tolerance of those of different faiths and beliefs
Recognising that it is unacceptable to dismiss the beliefs and opinions of anyone.
Respecting in discussions about sensitive issues.
British Values are covered comprehensively through the Jigsaw curriculum and allows for children to reflect on and develop understanding and application of these values as they move through their education. Other aspects of the curriculum and extra-curricular activities promote British Values within the school, for example, school council, virtual school trips to Parliament and guest speakers.
Below shows the coverage of the fundamental British Values through each Jigsaw puzzle piece.
At Marnel Junior School we believe that pupil voice is important and a strong link into British Values. The election of our School Councillors reflects our British electoral system and demonstrates democracy in action: candidates make speeches, pupils consider characteristics important for an elected representative, pupils vote in secret using ballot boxes etc. Made up of two representatives from each class the School Councillors meet regularly to discuss issues raised by the different classes, plan events for the whole school and plan fundraising events. Throughout the school year children are also asked to complete questionnaires about their opinions of the school and the curriculum. This information is used to inform decisions about the schools policies and practices.