Writing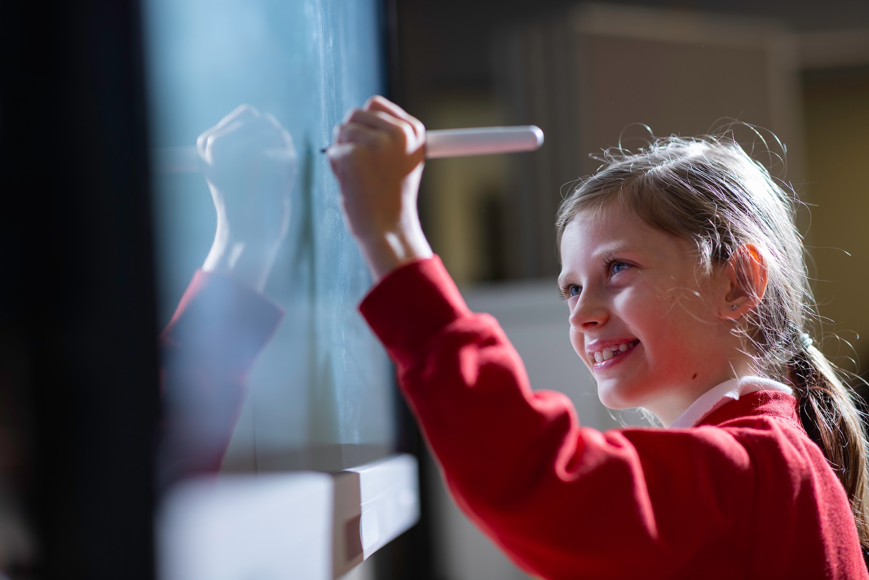 Intent
It is our hope for the children that they will learn to enjoy writing, see the value of it and for them to leave us as confident, accomplished writers. Writing is a crucial part of our curriculum at Marnel Junior School. By the end of Year Six we intend our children to have not only developed a love of writing but to be able to express their thoughts and ideas clearly and creatively through the written word. We also intend to create writers who can re-read, edit and improve their own writing, and enable pupils to be able to confidently use the essential skills of grammar, punctuation and spelling. At Marnel Junior School, we set high expectations for all our children to take pride in their work and have a fluent, cursive handwriting style alongside allowing their imaginations to flourish.
"No matter what anybody tells you, words and ideas can change the world."
John Keating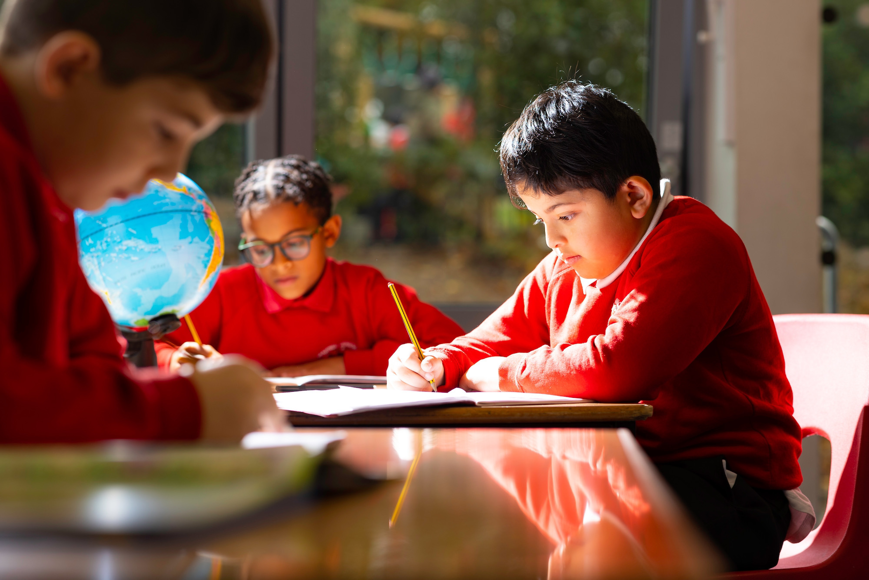 Implementation
We aim for all of our children to be able to write independently in a variety of genres and for a range of purposes with fluency, accuracy and enjoyment. We acknowledge the role that discussion and oral rehearsal plays in our understanding of the written word as well as the importance of teacher modelling of the writing process. Both of these aspects form an integral part of our teaching of writing through the "Talk for Writing" model which is implemented across the whole school. In this approach, children listen to and retell a variety of genres. This helps them to internalise language patterns and learn new vocabulary giving them the confidence and tools to write themselves. Children first imitate, then innovate and finally invent their own version of a text.
As the children move through the school, they develop an understanding that writing is essential to thinking and learning but also enjoyable in its own right. They learn the main rules and conventions of written English and start to explore how the English language can be used to express meaning in different ways. Powerful teaching techniques such as shared and guided writing mean children are exposed to high quality demonstration, exploration and discussion of the choices writers make. Children use the planning, drafting and editing process to improve their work and alongside effective feedback marking, are encouraged to become reflective, resilient learners.
Speaking and listening
Opportunities to develop and hone children's oracy skills are embedded not only in the English curriculum but also across the wider curriculum at Marnel Junior School. Teachers are resourceful in their planning of topics and look to include learning end points involving speaking and listening wherever possible such as through discussions, debates, performances and presentations. Children practise speaking for a variety of purposes and audiences, adapting their language appropriately as well as their intonation, tone, volume and actions, and are able to work individually or in small or larger groups with peers or older or younger children.
We strongly believe in giving children first hand experiences to draw on information and emotions to enhance their learning and consequently make use of our local community regularly. Trips to local places of interest and visits from local figures are essential to provide an engaging starting point to enable the children to achieve high quality writing. We also feel that, wherever possible, children should write for a purpose and take pride in their learning; therefore we provide many opportunities for children to share their writing with the intended audience and to exhibit their work with the rest of our school community.
Spelling
Spelling is taught creatively at Marnel Junior School. Teachers use the No Nonsense Spelling scheme which covers the rules and words contained in Appendix 1 of the English National Curriculum but supplement these lessons in a way that engages all learners and accommodates different learning styles. Alongside this, pupils are taught strategies to independently deduce the meaning of new words they encounter such as through considering context cues and exploring the morphology of words which allows for direct links to be made with spelling and grammar. Children also learn about the etymology of words and their relationships with other languages: this helps to promote curious learners, a respect for other cultures and consolidates long term learning.
Linking Reading and Writing
The greatest writers and the greatest readers and success in writing in firmly rooted in the love and understanding of reading. When children are fluent and accomplished writers, we push them further to understand the importance of the audience for their writing and as children if their writing achieved its purpose. We encourage children to evaluate their writing as a reader and in turn read as a writer.
We believe children require a secure understanding of spelling, punctuation and grammar to develop a true understanding of English and to be successful, so these concepts are taught discretely within English lessons in engaging ways. Through careful planning, teachers introduce new concepts in relation to the genre that the children are currently studying.
Impact
Pupils will make good progress from their own personal starting points. By the end of their time here they will be able to write clearly and accurately and adapt their language and style in and for a range of contexts, purposes and audiences. Our pupils will acquire a wide vocabulary and have a strong command of the written word. Most importantly, they will develop a love of writing and be well equipped for the rest of their education.